Travel Extras
---
---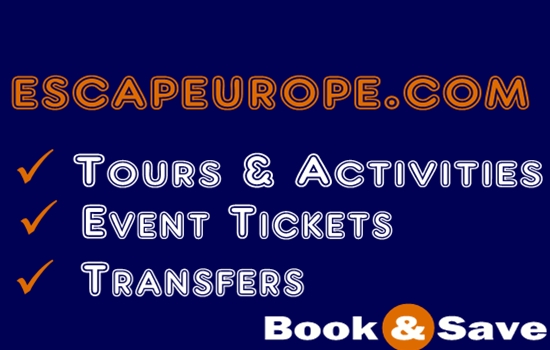 Tours & Activities
We have recently launched a new website, 
offering over 5,500 sightseeing tours and   
activities in over 400 destinations. Please 
click here to visit escapeurope 4 Tours.

Book with confidence and save money.

---
---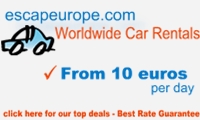 Car Rentals
Our Car Rental Department offers best  
quality vehicles at very competitive rates.  
We offer car rentals from more than
500 leading and independent car rental
suppliers in 135 countries in 17,000 city
and airport locations. Please click here to
find your holiday car.


---
---
For peace of mind, If you don't wish to carry cash whilst you travel and you prefer a Cash Card or if you prefer to exchange money in advance, then "My Travel Cash" is a great solution to do so. We have partnered with My Travel Cash to provide you with this service.
Click here to be transfered to their website.
---
---